About Bird Island
Bird Island Orange Beach Info
Bird Island Orange Beach AL
The state-owned Bird Island in Orange Beach, Alabama is located in the heart of the Perdido Pass. Boaters love to post-up at Bird Island during hot summer afternoons and holidays including Memorial Day, Labor Day, and the 4th of July.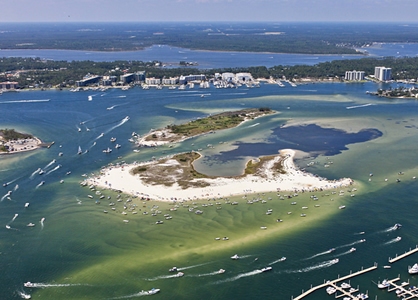 Bird Island in Orange Beach, AL
Although the island is owned by the state of Alabama, the city of Orange Beach manages and maintains it. For those looking to experience Bird Island, the southern tip is the best spot for landing watercraft and small boats. Like many of the other Orange Beach Islands like
Robinson
and Walker, Bird Island is home to a variety of protected wildlife. Protected flora and fauna include Uniola Paniculata (Sea Oats), Wading Herons, and Terns.
Because Bird Island is managed by the city of Orange Beach, there are enforceable rules in play for those who want to enjoy the pleasures of the island. For the fun and safety of all, please take a moment to review the rules of conduct for Bird Island!
Bird Island Orange Beach Rules
from obparksandrec.com
No glass of any kind
Please bring trash bags and remove when you go
No dogs or pets are allowed on the islands or in the surrounding waters
Do not access the interior of Bird Island due to protected shorebird nesting sites
Do not pick the Sea Oats - they are essential to the ecosystem of the islands
Be considerate of others - keep the sound down on stereos
'No Motor Zones' are posted on the east side of the islands. This is to protect important grass beds
Suggested Bird Island Activity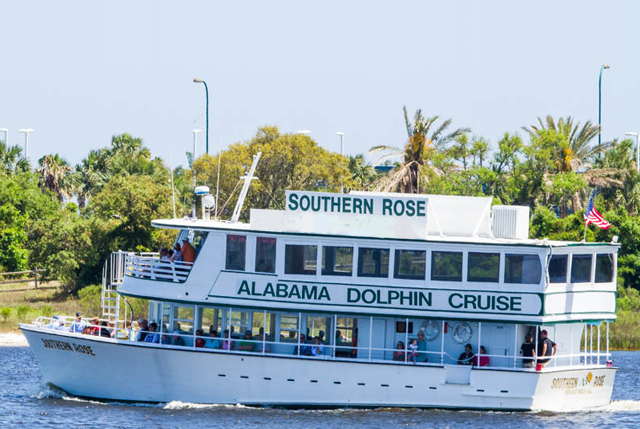 Orange Beach Boat Tours
Cruise the Perdido Pass in Orange Beach, AL aboard an informative and entertaining boat tour! Fish, snorkel, swim, or just see the sights with a captain and crew guiding your way through the waters of Orange Beach.